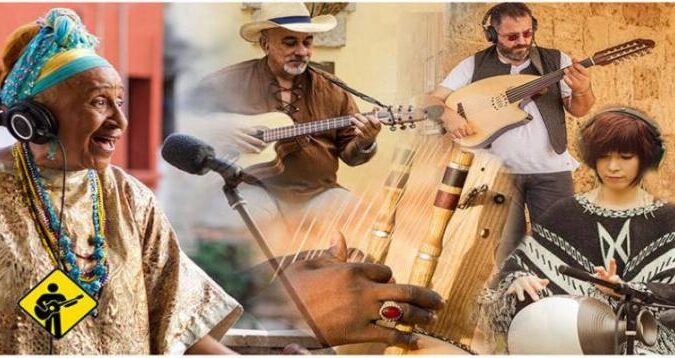 CMKC, Radio Revolucion.- Several Cuban musicians like Pancho Amat, Roberto Carcasses, Tete Garcia and some others joined performers from the USA, Japan, Lebanon, Mali, and Brazil in the making of this video clip that started in 2015.
The "Playing for Change" project premiered a new version of "Chan Chan", one of the most known Cuban songs in the world, with artists from different parts of the planet.
This song, which was composed by Compay Segundo and made popular by the legendary Buena Vista Social Club band, is the new proposal of the movement created in 2002 by American producers Mark Johnson and Whitney Kroenke "to inspire and connect the world through music", according to their web site.
In comments by Mr. Johnson to the Billboard magazine last Friday, he said that when he travels there are few songs that you can listen to in the streets of the whole world: "Three Little Birds" by Bob Marley and "Chan Chan".
"I've just heard it when I traveled to Spanish speaking countries, and I asked myself, why don't we take this Cuban song and tour the world with different musicians. Because we know it is like an international anthem".
This s not the first time Playing for Change includes in its popular list a Cuban song, in 2014 they aired one of the essential themes in the island: Guantanamera. It included more than 70 Cuban performers stationed in different parts of the world.
Mr. Johnson said that this previous work provided him with a deeper understanding of the incredible Cuban music and culture.
"Then Chan Chan was really an extension of that experience.
I'm looking forward with a project that starts in Cuba". So they decided to join the Cuban tres with the Middle East lute and the African kora among others.
"The combination of these different instruments takes the song to another level and it shows the world how well they function together".
"The legendary Pancho Amat in Cuban tres and the incredible piano performance of Roberto Carcasses set the frame for the song, and once we heard Tete Garcia in the leading voice, we perfectly realized why we do what we do", Johnson wrote in the text that appears with the song in the Playing for Change web page and in their YouTube channel.
Under the headline Chan Chan. A gift from Cuba to the world, the producer invites the public to listen "how well Cuba, the USA and the Middle East get along when they play music".