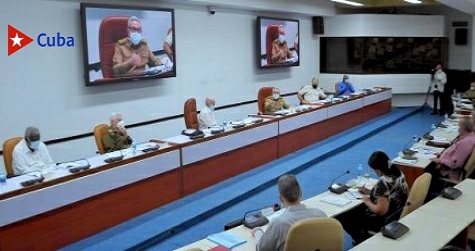 Prime Minister Manuel Marrero Cruz reported on the Cuban television program Mesa Redonda, last night, that efforts to stem illegalities and opportunistic behaviors negatively impacting the population, already facing hardships caused by the pandemic, are being followed closely by the first secretary of the Communist Party of Cuba, Army General Raul Castro Ruz, who indicated that the Revolutionary Armed Forces must join actions to put an end to such conduct and protect the people's wellbeing.
He added that all those who violate established regulations should be prosecuted by relevant judicial bodies, while emphasizing that firm action must be taken without excesses, full adhering to the law.
The First Secretary also noted that popular organizations have an essential role to play in the effort, as representatives of their members' interests.