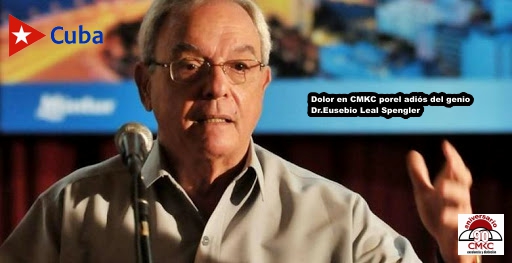 CMKC, Radio Revolution.- Havana Historian Eusebio Leal Spengler, one of Cuba's most renowned intellectuals, died on Friday of a painful illness at the age of 77.

Leal's work was transcendental to the preservation of the legacy of illustrious figures who are paradigms in Cuba and Ibero-America.
According to the official press release, the Cuban people will be informed about the organization of his funeral.
When we think about Leal, we inevitably imagine him walking Havana's streets as part of his notable work as head of the Office of the City Historian, guiding the works of rescue and preservation of the city's cultural and historic values.
His optimism and willingness to undertake titanic tasks like the restoration of Havana's historic heart, declared Humankind's Heritage by the United Nations Educational Scientific and Cultural Organization (UNESCO) in 1982, made him an indispensable man in the history of the Cuban capital.
(Prensa Latina)