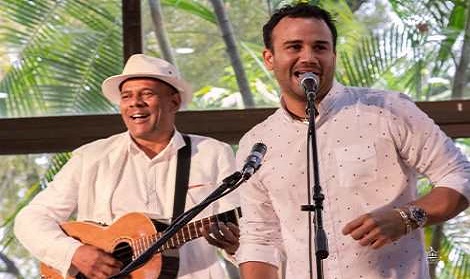 CMKC, Radio Revolucion.- Two-Latin Grammy Award-Winning Santiago de Cuba Septet joins other artists' efforts to support the Nobel Prize for the "Henry Reeve" Medical Brigade for their outstanding contribution fighting covid-19 in countries like Italy and Peru, where they are very popular.
A habitual devotee of traditional Cuban music, the Santiago de Cuba Septet took part in the Concert for Cuba, an initiative of the Chicago Hot House, the Ministry of Culture and the Cuban Institute of Music to denounce the US blockade against the Island.
According to its leader, Fernando Dewar, they are proud, satisfied and committed for being part of the ticket, and he stressed the significance for Cuba and world health amidst the pandemic generated by Sars-Cov-2. He highlighted the capacity of Cuba to outstand in musical production as well as handling covid-19, despite the White House genocidal policy that prevents access to highly needed resources to treat the disease.
Mr. Dewar said that some of the songs they performed defend the national identity and he emphasized their role supporting the philanthropist and humanitarian work of Cuban medical personnel, who defy the most adverse conditions in the world to save lives.
The Septet and their contemporary repertoire are very popular all over the world, and with their work they help those who are suffering the impact of the pandemic.