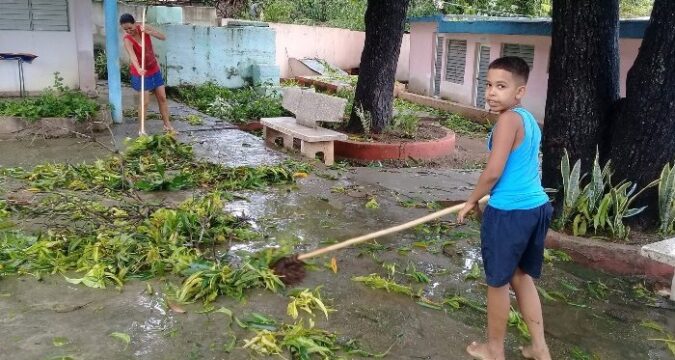 Santiago de Cuba is working very hard to recover from the aftermath left by tropical storm Laura.
According to Beatriz Johnson, vice-president of the Provincial Defense Council, the people followed with discipline the measures indicated by the civil defense during the alarm phase.
Around 90 000 people were taken to safe places.
During the tropical storm there were two regrettable fires in the early hours, one downtown in an old house on Aguilera Street, where 19 families were left homeless, and another in a warehouse of the "Pepito Tey" technical school.
During the assessment of the damages caused by Laura the electric energy harms were the worst for there were total power failures in four municipalities and El Cristo village were also out of service.
Two of the three units in the "Antonio Maceo" power plant were out of order due to the amount of posts and cables on the ground. The city of Santiago had around 30 % of her circuits down.
Some houses collapsed, others lost their roof; telephone lines and ATMs also suffered from the force of winds. Community services and special brigades promptly undertook the cleaning of the main city avenues.