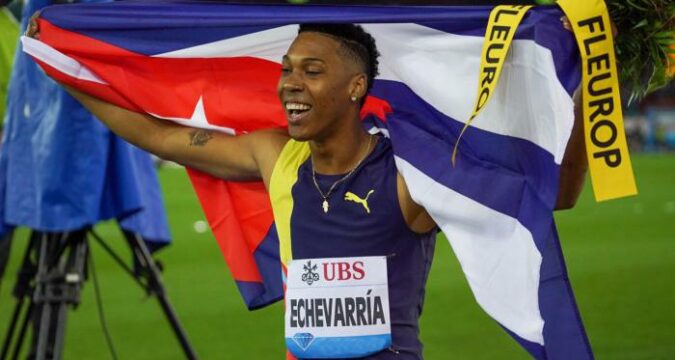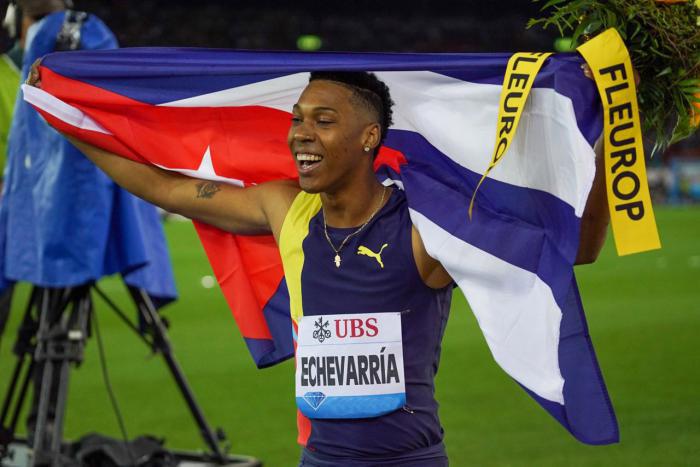 Echevarría– One of Cuba's great hopes for a gold medal at the Tokyo Olympic Games the long jumper from Camagüey, Juan Miguel Echevarría.
The young athlete has his sights set on making his golden jump in five months, but he is already dominating the recently launched winter athletics season.
In three trips to the jumping box, the Cuban has not been surpassed by any of his rivals. In his latest performance, February 24, he dominated the long jump at the track and field meet in Madrid, when he soared for 8.14 meters, providing him 30 points and establish himself as the unchallenged leader of the winter season.
Echevarría was joined on the podium by Ukraine's Vladyslav Mazur (7.98 meters) and Germany's Maximilian Entholzner (7.81). In the two previous stops on the winter circuit, in Karlsruhe, Germany, and Lievin, France, he won the event with jumps of 8.18 and 8.25 meters, respectively.
The champion's coach, Daniel Osorio, commented to the digital portal Jit that his disciple has a very stable run-up, with a very good balance of speed and strength, although the trainer believes the relationship between Echevarría's run-up and take-off could be improved, an aspect of little concern, Osorio insisted.
Another news item from the Madrid meet was provided by triple jumper Liadagmis Povea, who finished third with a 14.02-meter performance, coming in behind Tori Franklin (14.22) from the United States and Portugal's Patricia Mamona (14.21).
With this record, the Pinar del Río native added five points to her winter season's ranking tally which has reached 15, enough to share the leadership with Franklin.
The highlight of the meet, held at the Gallur Pavilion, was the new world record in the 60 meters hurdles, established by the U.S. sprinter Grant Holloway, who stopped the clock at seven seconds and 29 hundredths. The previous record was set in 1994 by legendary British runner Colin Jackson (7.30 seconds).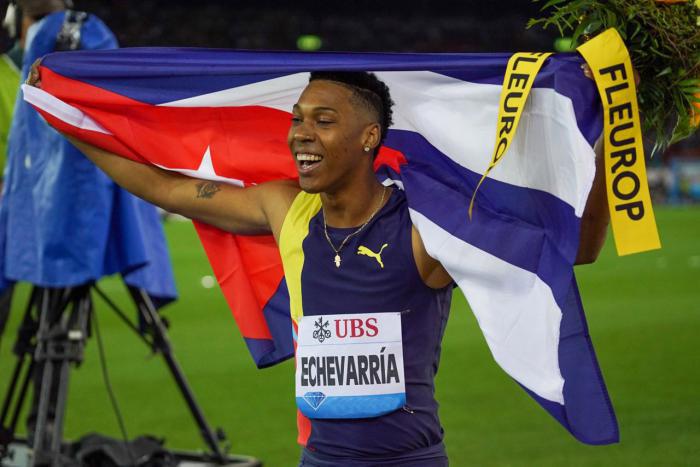 Holloway is the current world champion in the 110 meter hurdles, and like Cuba's Echevarría, had a fantastic winter season, clocking under 7.40 seconds on seven occasions.