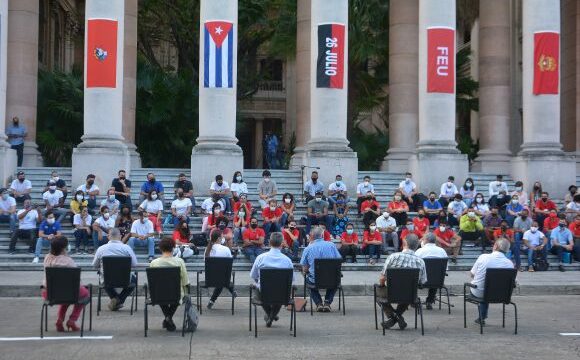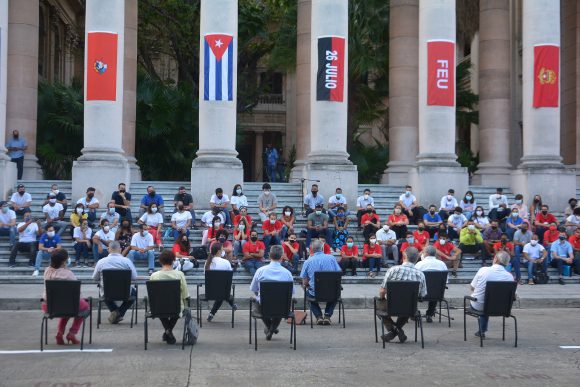 Díaz-Canel:- An encouraging gathering marked by sincerity and commitment took place yesterday at the University of Havana, where the President of the Republic conversed for almost four hours with 100 young Cubans from different sectors of society
Díaz-Canel:- The diversity, commitment and wealth of the ideas of Cuba's youth were once again made clear at the historic University of Havana yesterday, August 5, during an honest, casual dialogue.
The sun was just rising as 100 young Cubans gathered in the emblematic Cadenas Square waiting for a special guest: they had an appointment with the First Secretary of the Communist Party of Cuba Central Committee and President of the Republic, Miguel Díaz-Canel Bermúdez.
The group waiting included university students; teachers; farmers; health workers, service workers… and also self-employed, with representation not only of young people from the capital, but from all of Cuba.

This is how they were introduced by the first secretary of the National Committee of the Young Communist League, Aylín Álvarez García, beginning of the meeting, when she expressed her certainty that «we are who must contribute, transform, support, participate…»

The meeting provided an encouraging display of sincerity and commitment, as the President of the Republic conversed for almost four hours with those present, taking notes on the comments and proposals made by a variety of participants.

Concluding the dialogue, the President commented, «For me it is clear that there are a number of challenges in society, in life today, challenges to what we want to do… Those who have the strength, the energy and the capacity (to overcome the challenges) are young people – without denying anyone's contribution, because here everyone must participate and we must give all generations their space – but the future lies in our youth.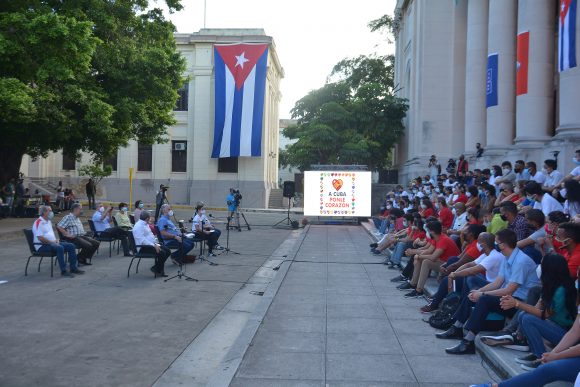 «I am convinced of this… I believe in our youth,» and there is always a task for the young, there is a task calling them, engaging them, because we know that if it is in your hands, it will be stronger, it will be more developed and it also engages you and provides you a space to participate, he said.
Author: Yaima Puig Meneses | informacion@granmai.cu