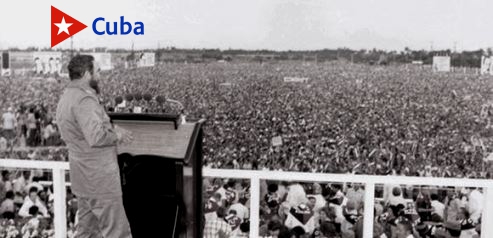 We awoke last week to the news that a party in Bauta, in the province of Artemisa, had led to more than a dozen new cases of COVID-19, and the figure continues to rise.
The number of individuals who, in just a matter of hours, acquired the virus and the various paths they took after leaving the event, obliged authorities to place the entire town in quarantine – that is, some 28,000 residents are now confined to their homes, as the result of the actions of a few.
Celebrating with a group is a legitimate desire and a natural reaction after months of isolation and vigilance, but what happened brings to the fore the unpleasant, harsh reality of what a pandemic is: a disease that spreads rapidly, precisely because it is highly contagious.
The outbreak in Bauta opens our eyes to what happens when a moment of relaxation clouds our perception of the risk and sense of responsibility.
There is another lesson to be drawn.
When a lack of respect for regulations issued by government and health authorities causes harm to relatives, friends, neighbors, co-workers and the population, in general, it is time for stronger warnings and enforcement, on the basis of legal provisions established for such situations, by the revolutionary police forces, neighborhood organizations and citizens, that is, everyone.