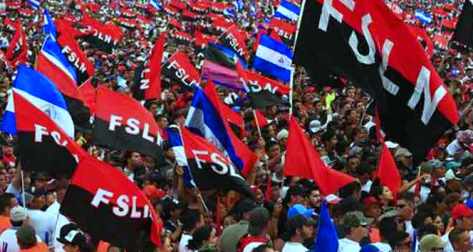 CMKC, Radio Revolution.- Cuban Foreign Minister Bruno Rodriguez congratulated the Nicaraguan Government and people on the 41st anniversary of the triumph of the Sandinista Revolution, and ratified Cuba's support.
'I congratulate the brother Nicaraguan people and Government on the 41st anniversary of the Sandinista Revolution and ratify Cuba's solidarity in view of the challenges posed by the international scenario,' Bruno Rodriguez tweeted.
The First Secretary of the Communist Party of Cuba, Raul Castro, and Cuban President Miguel Diaz-Canel congratulated President Daniel Ortega and Vice President Rosario Murillo in letters sent to them.
On behalf of the Cuban people and Government, Raul Castro and Miguel Diaz-Canel congratulated the Central American country and reaffirmed their support, friendship and solidarity with the people and leaders.
The letter highlighted the way in which they have championed Nicaragua's remarkable achievements in recent years in the economic and social order, despite threats, sanctions and interventionist actions.
It also reiterated the willingness to increasingly advance the multiple ties that unite both nations.
On July 19, 1979, after 18 years of guerrilla struggle, the insurrection organized by the Sandinista National Liberation Front (FSLN) triumphed, liberating Nicaragua from Anastasio Somoza's dictatorship and paving the way to social transformations.