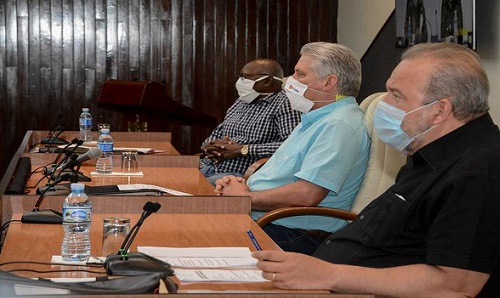 Author: Madeleine Sautié
As we reach five months of living with the pandemic, enough time has been spent making public appeals for compliance with measures established, from the beginning, by the Cuban state to combat the new coronavirus. Abiding by them must be the rule.
Although these measures are now well known, and defended by the majority of the population, some continue to defy danger, and violate them casually, as if it were not a major crime to put the lives of others at risk, and undermine the tireless work of health personnel battling a lethal, highly contagious enemy.
Just a few days ago, over a route of less than five kilometers, we witnessed three informal celebrations taking place on sidewalks and porches, while other reporters saw several more underway before the eyes of all, in another part of the city.
Obviously, the constant messages calling for precaution and respect for preventative measures are not heard by the irresponsible.
Not one more day can be allowed to pass with the collective good being threatened by the actions of a few. We must go back to the loudspeakers on the street, heard in the first days of the epidemic, to the direct warnings and rigorous enforcement.
And we must understand that to denounce violators of established regulations before the law, wherever and whenever a criminal act takes place, is the most effective way to stop those who insist on creating more hardship and misfortune for all.