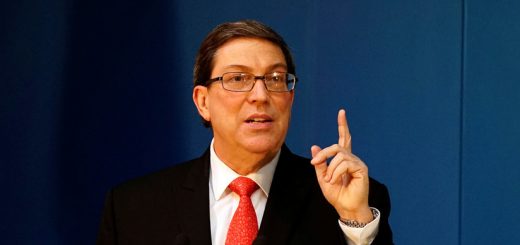 Cuban Foreign Minister Bruno Rodríguez denounced the pressure and blackmail of the United States Government against the Pan American Health Organization (PAHO) in an attempt to impose its will against Cuba's international medical cooperation.

The FM warned in Twitter such maneuvering is part of Washington's campaign to discredit Cuba's medical collaboration.
The Minister of Public Health of Cuba, Jose Angel Portal, rejected during the 58th Directing Council of PAHO, last Monday, such attempts by the White House against his country.
Portal stated that, without any legal mandate from the Governing Bodies of the organization, the United States decided to carry out an external review of the More Doctors for Brazil program, without previously informing Cuba of it, one of the main actors in such cooperation.
The evaluation, as Portal emphasized, is the result of financial blackmail by the US government and 'is carried out on the basis of terms of reference that pre-judge the results.'
The health minister affirmed that 'the force of truth will always destroy lies,' which was ratified with almost unanimous support in Cuba's election to the Executive Committee of PAHO, held on Tuesday.