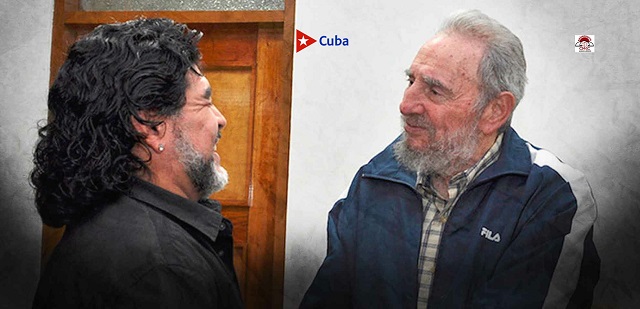 By: Santiago Romero Chang
Maradona.- From now on, there are plenty of reasons to consider November 25th as a very, very sacred date, exceptional for millions of Cubans, Argentines and many more inhabitants who are aware that noble ideas and actions make human beings great, and that is what happened with Fidel and Maradona, two giants, friends and defenders of the poor who died on the same day.
Maradona. The morning of this November 25th became even cloudier for Cuba; the world still does not believe the news of the death of the Pibe, the man who always had a dream: to train Messi one day, but many regard this aspiration as a Maradona's blunder.
And now, there are plenty of reasons to understand Maradona's; his defense of the poor, his desire to promote from the communities and fields children, and young talented soccer-loving people.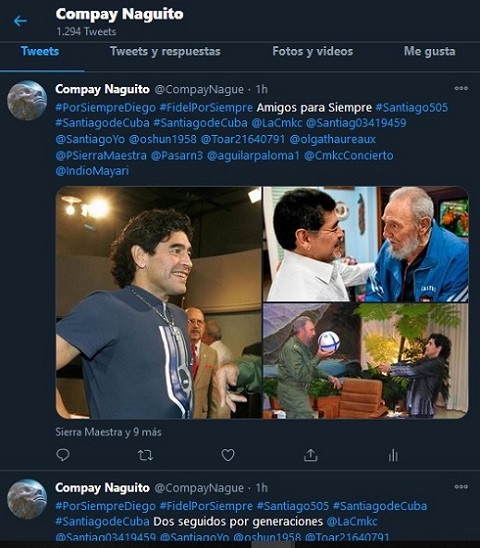 Maradona never bowed his head, he gained the respect of millions, the silence when he spoke, the attention from Chávez, Fidel, Maduro, the popular movements of the left, the recognition he earned as a communicator as seen in the Telesur talk show De Zurda (From Left).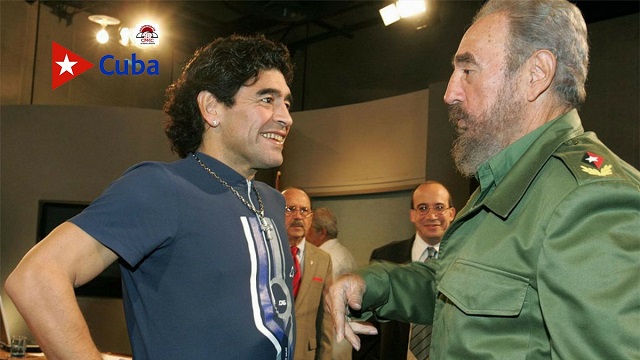 Argentina – Maradona, Maradona – Argentina, for better or for worse. I saw him crying like a child before so many dreams to materialize, that was the human one. I saw him reflect on the effects of drugs and how much Cuba helped him. That was the human being. He never hid his sorrow for Chavez' and Fidel's departure and for the fall of Argentina in Macri's claws. There he is, the grateful one, the one embedded in his roots and identity.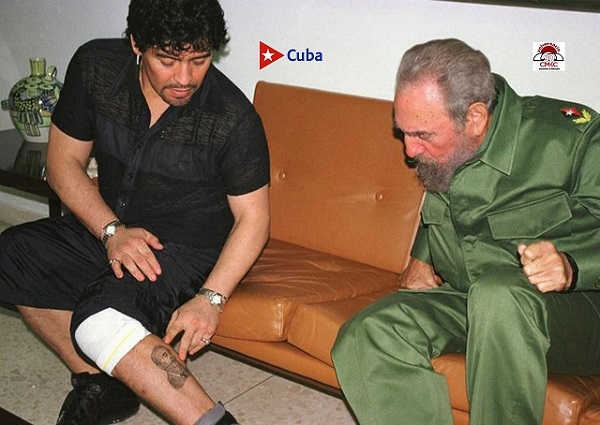 Of course he lifted a World Cup, he made mistakes, but he knew how to get up, although this time the failed a penalty at the age of 60, on November 25, 2020, a year marked by the passing away of many personalities and Maradona was no exception.