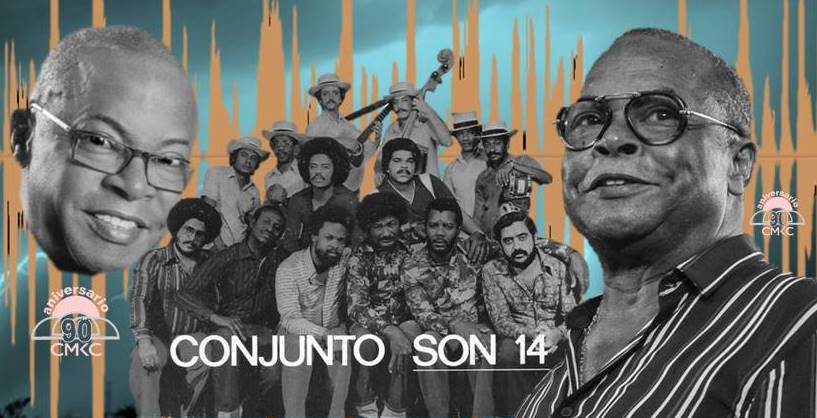 The news of the death of Adalberto Alvarez, victim of COVID-19, during the dawn hours, September 1, was a brutal blow to those who, on and beyond our island, danced, sang and enjoyed his music, which bore the purest essences of the Cuban soul.
The news of the death of Adalberto Alvarez, in Havana, victim of COVID-19, during the dawn hours, September 1, was a brutal blow, a deep wound to those who, on and beyond our island, danced, sang and enjoyed his music with the certainty that it bore one of the purest essences of the Cuban soul.

«We extend our heartfelt condolences to the family of the excellent musician Adalberto Alvarez, to his friends and to the people of Cuba who hold him among their most beloved artists. His music and his unwavering defense of son will live forever. Today Cuban culture is in mourning,» stated Communist Party of Cuba First Secretary and President of the Republic, Miguel Díaz-Canel Bermúdez, on digital networks.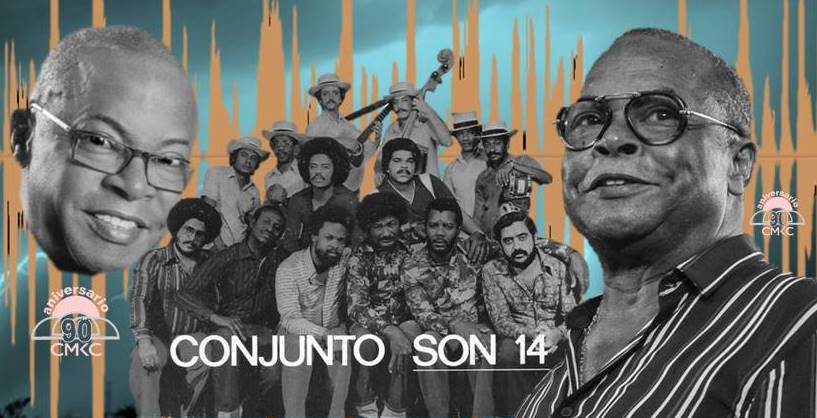 Expressions of sorrow came quickly from Minister of Culture Alpidio Alonso, the Cuban Institute of Music, Casa de las Americas, Uneac and its Musicians Association, and Egrem, one of the record labels that disseminated his work.

Colleagues and admirers in Latin America and the Caribbean, the United States and Europe immediately made public their dismay. Cuban musicians of various genres and generations alike emphasized Adalberto's exemplary career. It was the expected and logical reaction to a devastating death, and a tribute to the 2008 National Music Award winner, who will live on, given the magnitude of his legacy.

Adalberto began with son, and always toward son, he went. Although he was born in Havana, where his celebrated mother Rosa Zayas was surprised by his birth on November 22, 1948, Camagüey cradled him. He considered himself a full-blooded native, and did a great deal for the city – leading the San Juan's Day festivities and launching the Tinajón Festival. It was here where his father, Nené Álvarez (1926-2017), founded and directed several musical groups, including Soneros de Camacho and Avance Juvenil – with Adalberto in the band and at a one point assuming its direction.

With his father's guidance and the magnetism of Benny Moré, Arsenio Rodríguez, Lilí Martínez and La Aragón that captivated Adalberto, in 1966 he decided to formalize his studies at the National School of Art. He thought about piano, but there was no space in that program and someone suggested he enroll in bassoon.

He gave it his best effort, but above all he took advantage of the academy to penetrate the secrets of composition and orchestration, and to share aspirations with fellow students who would soon become famous, including José Luis Cortés, Joaquín Betancourt, Pachito Alonso and Emiliano Salvador.

When he returned to Camagüey in 1972, Adalberto taught music reading at the Provincial School of Art. But his luck as a renovator of son was already cast. In one of his visits to that city, Nené introduced him to a friend of his, Joseíto González, with whom Adalberto was familiar.

Leading Rumbavana, in the 1970s, he was reviving Cuba's dance tradition, along with Elio Revé and Juan Formell, successors giving continuity and marking the beginning of a revolution in Cuba's central musical genre. Joseito was dazzled by the young man's talent as an author, producing and recording his first pieces, "Con un besito, mi amor," "Realidad y solución" and, the most resounding of all, "El son de Adalberto."

The consolidation of his status in the national scene and his great international leap came with the foundation, in 1978, of the band Son 14, in Santiago de Cuba. Encouraged by composer Rodulfo Vaillant, he settled in this eastern city with five musicians from Avance Juvenil, adding other talented members, including former baseball player and singer Tiburón Morales. Their debut took place in Santa Ursula Plaza on November 11.

Son 14 recorded three albums to which maestro Frank Fernandez contributed a great deal as producer; albums containing pieces that remain forever, "A Bayamo en coche," "Agua que cae del cielo" and "Son de la madrugada." For a public that had found in salsa a mirror in which to rediscover its roots, Adalberto's music not only remembered where that passion came from, but also updated it from the roots.

Salseros soon understood this; hence Oscar D'León, Papo Lucca and the Sonora Ponceña, Eddie Palmieri, Roberto Roena and Gilberto Santa Rosa, among the most prominent, included Adalberto's works into their repertoires. And Juan Luis Guerra, breathing new airs in merengue, created his version of Adalberto's work with "Santiago en coche."

With Son 14 and later, in 1984, with Adalberto y su Son, he began to be known as El Caballero del Son around the world. He established a recognizable trademark sound of the highest quality. Before he premiered the new group, going strong to this day, he collaborated with Omara Portuondo, Gina León and Celina González.

A new Adalberto himself appeared around 1988 in Esperando a María, and he was not going to stop. The sones came to the point of delirium in productions for Egrem, Bis Music and other labels: "Y qué tú quieres que te den;" "A bailar el toca toca;" "Fin de semana;" "Qué te pasa, mami;" "Para bailar casino" – few songs did so much to revive and bring back the emblematic couple dance – "Somos latinos," "La novia de un amigo mío" and so many more.

In the last two decades, his discography continued to win praise, appreciated by listeners and dancers, alike, as was the case with "El son de Adalberto suena cubano," "Mi linda habanera," "Gozando en La Habana," "El son de altura respeto" and "Respeto pa' los mayores."

In the most recent Cubadisco, the album Un Son para el Caballero won the Grand Prize. Revisiting this disc will continue to be obligatory, to savor the recreation of Adalberto's iconic scores by the most representative exponents of contemporary popular dance music, along with the addition of a piece dedicated to him by the Puerto Rican Santa Rosa.

With absolute conviction and loads of energy, over the last few years, Adalberto led a crusade for the proclamation of May 8, the date of birth of the two Miguels Matamoros and Cuní, as Cuban Son Day. But above all he advocated going beyond a simple note on the calendar.

«Living son every day is a beautiful way to be Cuban,» he declared a few weeks ago. Feeling, sharing and extolling Adalberto's work will also be a beautiful way to be part of the many years he will live on.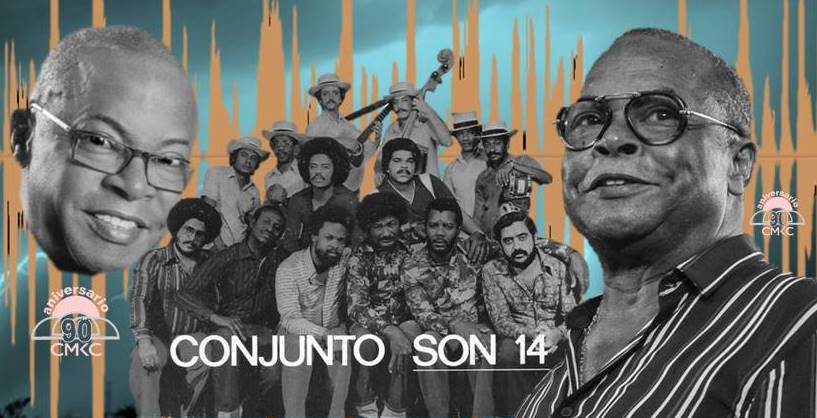 Related information
Author: Pedro de la Hoz | pedro@granma.cu