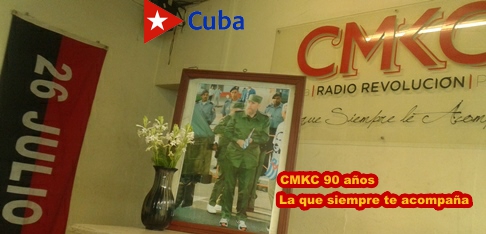 Writers, artists and institutions from the Cuban cultural sector are paying tribute on Thursday to the historic leader of the Cuban Revolution, Fidel Castro, on his 94th birth anniversary.

The National Association of Cuban Writers and Artists (UNEAC) pays tribute to Fidel from its digital platforms, due to the health emergency caused by Covid-19, with the performance of actress Corina Mestre and renowned troubadours from the island.
Today's tribute, which will run until the UNEAC's founding date, on August 22, includes documentaries, exhibitions and concerts dedicated to the nation's greatest defender of cultural identity.
The ALBA Culture Center in Havana and the Cuban Photograph Library propose the virtual exhibition 'Miradas de Revolucion' (Views of Revolution), by photographer Humberto Mayol, who will display his testimonial work about the Cuban revolutionary process and its main promoter.
The Jose Marti National Library posts on social media a series of allegorical posters to the universal figure of Fidel, during significant passages in Cuban history, such as the guerrilla struggle at the Sierra Maestra mountain range, the victory over US-led mercenary invasion in Playa Giron (Bay of Pig) and the internationalist collaboration in Angola.
Multiple initiatives from culture are dedicated to the memory of the revolutionary leader throughout Cuba, whose past, present and future bears the name of Fidel.