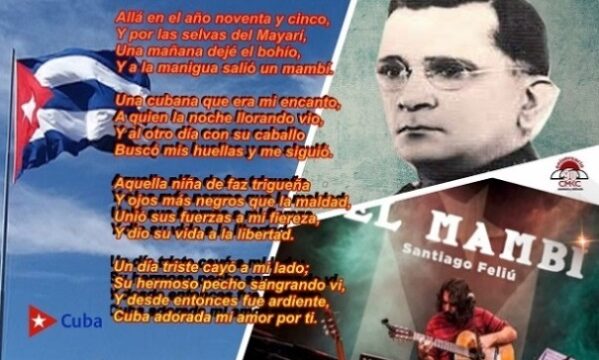 By: Santiago Romero Chang
Today CMKC premieres the exquisite 2020 version of «El Mambi», by the passionate musician and radio man Luis Casas Romero with lyrics by poet Sergio La Villa. The version was very well performed by the unforgettable Santiago Feliu and enriched by famous pianist Frank Fernandez.
And so, «El Mambi» and radio are in the news again, and with both creations, its founder, Cuban par Excellence and Distinction, Luis Casas Romero, the creator of 2LC, returns to tell the youngest that he was who opened a new horizon by traveling through the naked and virgin ether in August 22, 1922.
Of course! Since the first time «El Mambi» was performed many changes have occurred. Today the ether is very rarefied, contaminated by millions of waves and media attacks based on fake news and macabre intentions, such as manipulating history and its real protagonists.
Several of his musical pieces have transcended to our days, but, «Camagueyana» (Woman from Camaguey), «Si llego a besarte» (If I Kissed You), and especially, «El Mambi», fill us with nostalgia and pride at the same time, not only in these days of evocation and celebrations for the Cuban Culture Day, because our young people have to know a lot about their artists, creators, intellectuals who are many who strived for their homeland and founded a Nation with weapon, shield and passion.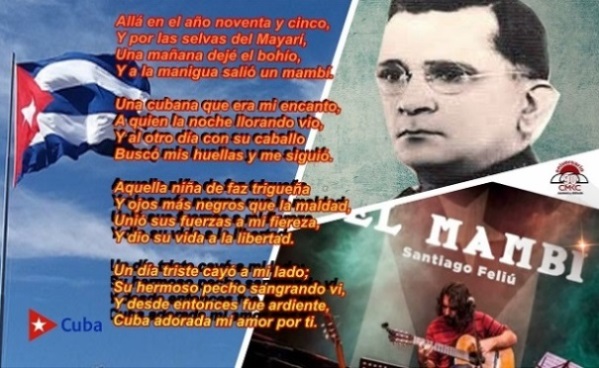 «The Mambi»
(By: Luis Casas Romero and lyrics by the poet Sergio La Villa)
Back in the year ninety-five,
And through the forests of Mayari,
One morning I left the hut,
And a mambi went to the fight.
A Cuban woman whom I adored,
Whom the night saw crying,
And the next day with her horse
She looked for my tracks and followed me.
That little girl with a brunette face
And eyes blacker than evil,
She joined forces with my fierceness,
And she gave his life to freedom.
One sad day she fell by my side;
Her beautiful bleeding chest I saw,
And from then on it was warmer, Beloved Cuba my love for you.