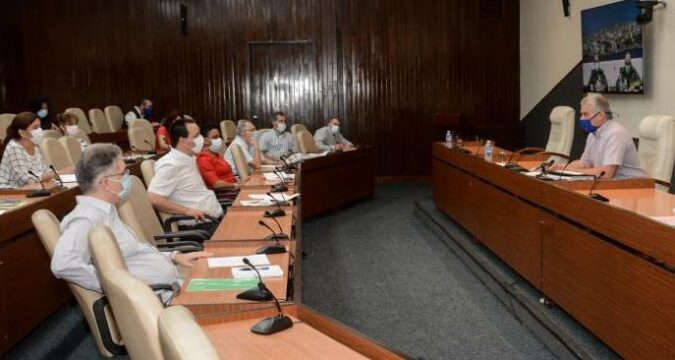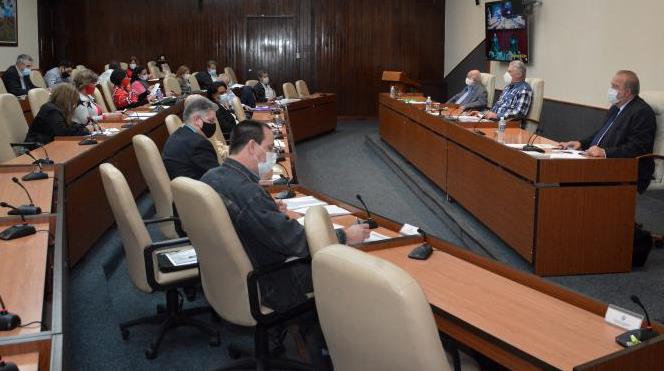 Cuba decided on a swift and timely isolation of contacts of coronavirus positive cases and travelers from abroad, as well as on a differentiated health care for vulnerable people.
On Cuba during a meeting of the government group for Covid-19 prevention and control, Cuban President Miguel Díaz-Canel stressed the need to promptly identify vulnerable Covid-19 patients, since their timely hospitalization is a life-and-death deciding factor.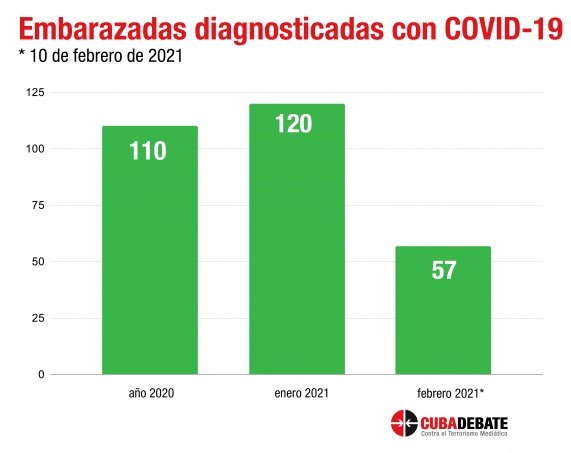 Cuba keeps a very complex epidemiological situation, Public Health Ministry warns
The Cuban president also urged people to comply with health measures and social distancing to prevent contagions, and to respect restrictive provisions imposed on the territories hardest hit by Covid-19.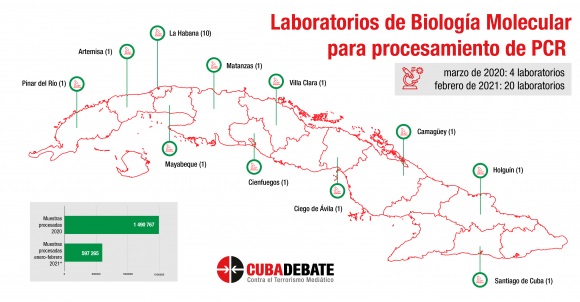 Cuban president is grateful for solidarity against US blockade
Recently, the Cuban Ministry of Public Health (MINSAP) updated the clinical management protocol for Covid-19, which included the new high-risk category applied to suspects and those diagnosed with the disease with inflammation symptoms.
Message from Lazaro Exposito, First Secretary of the Party in Santiago de Cuba Province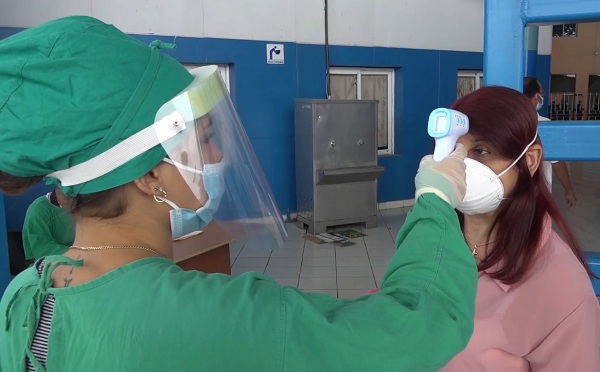 Cuba– As reported by MINSAP Head of Science and Technological Innovation Ileana Morales, early surveillance of those identified guarantees that they can recover and will not be admitted in ICUs.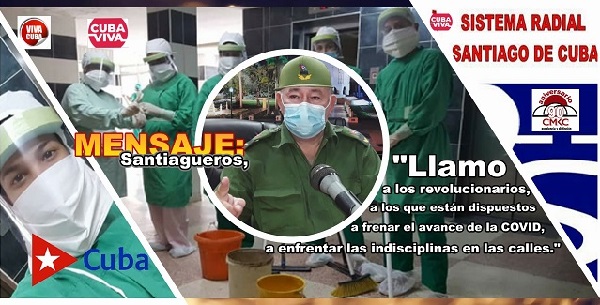 Brothers and sisters:
Today we resist an invisible enemy to the eyes, but relentless with life, the emotional, family and economic stability of all of us who live in this land of warriors, where sacrifice has never restrained the spirit of victory.
Mensaje de Lázaro Expósito e indicaciones del Consejo de Defensa Provincial Santiago, 2021
This enemy, as hostile as the best armed of armies, has already taken lives and will not hesitate to continue taking them if we do not base our philosophy of struggle to win on self-care, unity, discipline and sincerity, so that we can return to the streets, classrooms, workplaces, parks and hugs as soon as possible.
In this battle, the careless, the skeptical, the undisciplined, those who give priority to money and the momentary pleasure of continuing to act regardless of the efforts of many, will be victims of that enemy known as Covid-19. However, there is a way to fight it and beat it successfully without another family suffering isolation and the pain of loss: it is by transforming the battlefield in our favor, turning every measure and every indication into a lethal weapon against the new coronavirus.
I call on you to join our health staff in the front line, to fulfill and observe the materialization of tasks such as:
Sanitize all workplaces on the weekend, even if it means closing the markets of the main streets, gastronomic, commercial and recreational services, and where it is essential to continue production sanitize at the end; meanwhile, supply the markets so that they can sell food on Monday.
A forceful blow to the pandemic will be to reduce public transportation so that it only works during the rush hours for the personnel who are indispensable in the work centers; to close all the main streets and avenues for cleaning and sanitation, emphasizing the collection of solid waste, disinfection with chlorine and other products.
I call on the revolutionaries, those who are willing to stop the advance of COVID, to confront indiscipline in the streets guided by the Ministry of the Interior, the Revolutionary Armed Forces, the Party and the mass organizations.
The history of Cuba is one of victories
To reinforce the work and actions in key places such as the interprovincial and intermunicipal check points, the inquiry on health areas and community groups. Set up points of sale for chlorine and other disinfectants to facilitate the access of the population.
Cuba readies 100 million doses of anti-COVID vaccine
As in any war, it will be necessary to sacrifice everyday behavior to preserve life, but this time it will not be necessary to take a rifle, to dig a trench or a tunnel, it is enough to maintain physical distance, to use the face mask at all times and places, to set the sanitary mat at the entrances of public buildings and homes and to frequently wash our hands.
More than 16,000 families receive social assistance as monetary re-ordering begins
Those who put their own and their family's lives at risk will receive the full weight of the law. We will not allow a few people with no survival instinct, with no respect for the efforts of others, to open a breach to the virus.
People from Santiago, let us not allow a microscopic enemy whose only interest is to leave a trail of pain and death to feed on irresponsibility, disorder and crowding.