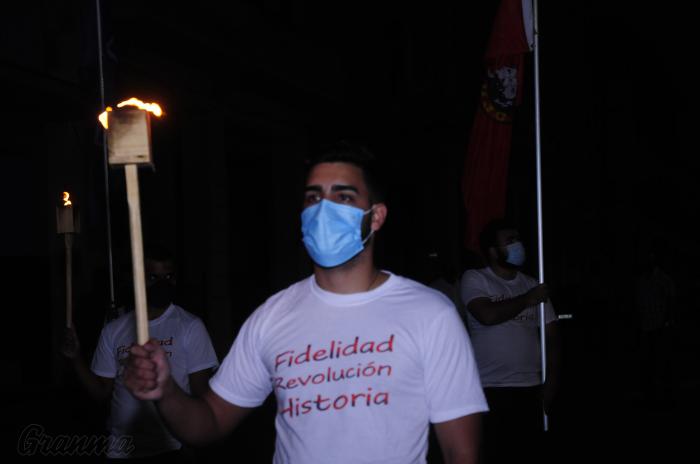 «The pandemic will be defeated and the difficulties we face overcome. This is the history of Cuba.
This is the history of patriots like Martí, this is the history of our revolutionary students,» Army General Raúl Castro Ruz stated yesterday evening, during a heartfelt exchange at the Fragua Martiana with some twenty young people who had descended the University of Havana's Grand Stairway in the traditional March of the Torches.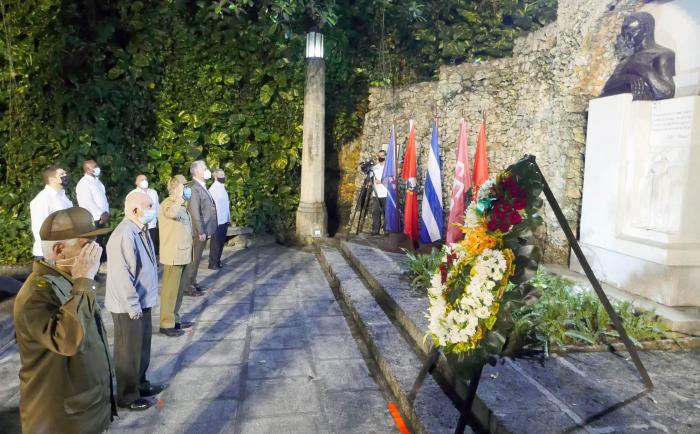 «This demonstration is not the largest, but it is one of the most moving,» stated the first secretary of the Communist Party of Cuba Central Committee, who, along with the President of the Republic, Miguel Díaz-Canel Bermúdez, at the historic Havana intersection of Hospital and Príncipe Streets, received the group who reenacted that first march held January 27, 1953, led by a young Fidel Castro Ruz. This year, given the precautions demanded by the pandemic, the tribute was smaller and the route customarily illuminated by thousands of torches was walked by some 20.
Also present were José Ramón Machado Ventura, Party second secretary, the Comadante de la Revolución Ramiro Valdés Menéndez, and José Ramón Balaguer Cabrera, who 68 years ago, along with Raúl, also marched these streets, to denounce the Batista dictatorship, and ensure that Marti's legacy was not forgotten on his centenary.
The important thing is that the ceremony took place, no matter the number of participants, Raul told the group, before sharing a fist bump with each of them, as required by the new codes of behavior imposed by COVID-19 in Cuba and around the world.
This January 27 was different. The University of Havana's Grand Stairway did not resound with the footsteps of thousands advancing toward the prison quarry where Martí's spirit was tested at an early age. But the tribute, on the eve of the 168th anniversary of his birth, was not forgotten.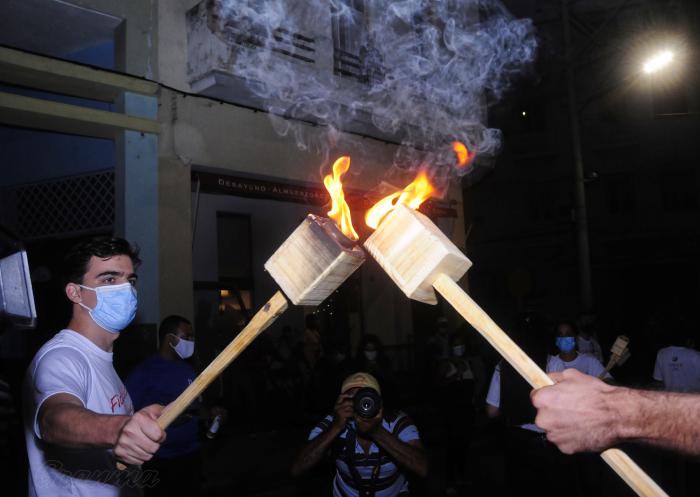 «Today there will be fewer torches, but this does not mean that all of Cuba is not alit with the flame of dignity in healthcare centers, workplaces, schools, art studios, defense , and everywhere the battle against the pandemic is fought,» stated José Ángel Fernández Castañeda, president of the Federation of University Students.