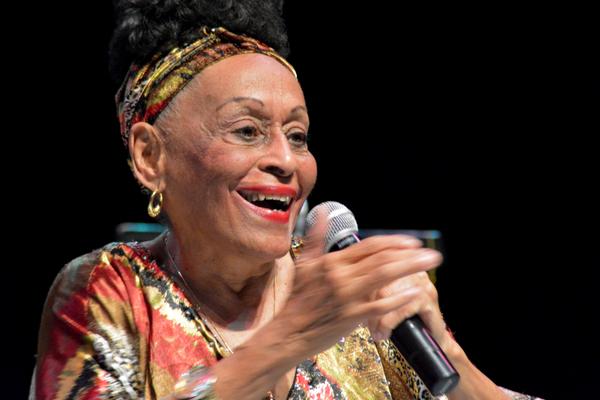 Buena Vista Social Club diva Omara Portuondo has just been announced as the winner of the World Pioneer 2021 award by the prestigious international magazine Songlines. (ACN)
On its Twitter, Songlines Magazine highlighted that in the January-February 2022 edition, issue 174 of the magazine that will be released on December 17, the cover star of this edition is the renowned Cuban singer Omara Portuondo.
Meanwhile, Portuondo, who is also known as the Bride of Feeling, wrote on her social media that her name also recognizes the Buena Vista Social Club on its 25th anniversary and the entire history and validity of Cuban music.
The specialized publication stressed that while many of the other Buena Vista veterans have passed away, Omara, who is 91 years old, continues becoming stronger.
Songlines also noted that the spectacular success of the Buena Vista Social Club caused a boom in interest in the traditional styles of the Caribbean nation.
The World Pioneer category is the most important of the contest, which this year was held virtually, and awarded Omara Portuondo for her version of the classic bolero Veinte Años.