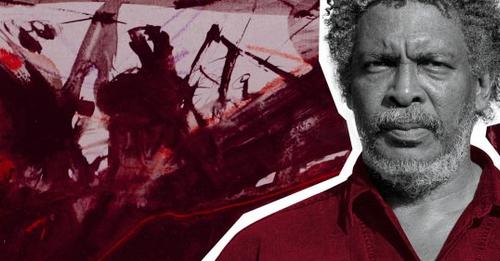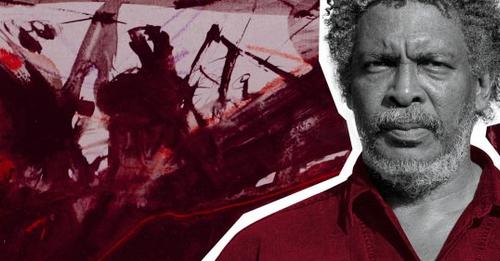 For the freshness of the proposals, polemic and esthetic quality, the Contemporary Art Salon, in its first edition, awarded plastic artists at the René Valdés Gallery, in the city of Santiago de Cuba.
The jury awarded the Grand Prize to the work Sinfonía de presión (Pressure Symphony), by Yuri Seoane, for the intelligent use of visual metaphor, combination of expressive means and the respectful social criticism that reveres the objective of art to reflect its time.
Also worthy of mention were Ironías de un papel amate (Irony of an Amate Paper), by Yuliet Labrada, La armonía de un discurso (Harmony of a Speech), by Julio Carmenate, and untitled from the Series Tracks, by Arlena Sera.
Other cultural institutions, such as the Provincial Council of Plastic Arts, the Hermanos Saíz Association in Santiago de Cuba, and the ArteMorfosis Gallery: Cuban art platform granted other awards to promoters of the visual arts.
Yuri Seoane thanked the jury for the recognition and said it represents a starting point to continue searching for new creative techniques in Santiago de Cuba.
Yuliet Hechavarría, a specialist of the institution, explained that 34 artists and 47 works responded to the call for entries, of which 21 were selected for their completion, clean presentation, execution and coherence of formal resources for the expression of discourses and conceptualizations.
According to Alejandro Lescay, president of the jury and director of the Caguayo System, the Contemporary Art Salon boosts creation in the city, makes visible and promotes different artistic practices and offers possibilities of approaching exhibition and commercialization circuits.
He urged the participants to work permanently on their poetics and to participate in future editions of the event in Santiago de Cuba.
The First René Valdés Contemporary Art Salon in Santiago de Cuba included in its program of activities a series of lectures on the work of galleries, promotion, collecting and art criticism.
Art is also Curiosity
«The most important thing in art is curiosity,» said Luis Enrique Camejo at El Ingenio, the multifunctional center of the Caguayo Foundation in Santiago de Cuba. He was interviewed by Alejandro Lescay, deputy director of the institution as part of the activities organized by the Caguayo Foundation at the René Valdés Contemporary Art Salon from September 19 to 23.
«I like watercolor because it is difficult, a technique as old as oil painting.» For Camejo watercolor is a possibility to trust himself, in oil painting you can cover it up and use it again, in watercolor you can't. Camejo said that he paints more with his mind than with his hand, that is, before painting he has already traced his figures, his universe.