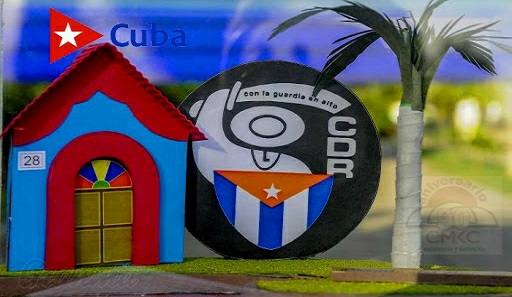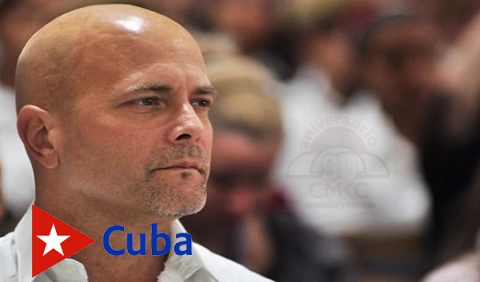 The Santiago de Cuba CDRs on their 62nd Anniversary– This September 28 the Committees for the Defense of the Revolution (CDR) reach their 62 years of creation, and as it is usual since their birth in 1960, a program of activities is conceived to the stimulate families and outstanding CDR members in the work of the organization, to founders and entities for their vital links with the CDR, among other valid activities for the occasion.
Anniversaries are also a reason to reflect on what has been done, to rectify and move away from apathy and to outline guidelines to move forward with renewed vigor. Our Committees in the territory need all these ingredients for the necessary renewal and awakening, which was discussed during the sessions of the 8th Congress of the Communist Party of Cuba.
We do not need magic formulas but organized and systematic work, with a clear understanding of the objectives of the organization and what the country demands and needs from it, based on science.
This program of activities planned for the anniversary includes events for young people to join the organization and encouragement for those who excel in the cultivation of patios and plots for self-consumption. If throughout the year young people join the CDRs and families and individuals plant for family food and neighborhood contributions, why not systematize the exchanges for their recognition in blocks and communities, as a way to keep the organization active.
Throughout the year, hundreds of altruists voluntarily donate their blood, sanitation campaigns are required in the face of dengue in the communities. Why wait for the CDR birthday to honor the outstanding or promote actions that result in collective benefits from the organization?
It has been shown that the collection of the contribution, even when it is overcomplied with, is not what makes the Committees work, nor does it stimulate the attachment of the membership to an organization that is undoubtedly loved and supported; actions are needed to strengthen its usefulness and motivate collective participation.
Examples abound, whether in times of COVID-19, dengue, cyclones, electoral processes or national commemorations, the CDRs are always present, but their social protagonism has diminished and their rescue must be imminent.
On the occasion of the 62nd anniversary, the Neighborhood Award will be presented; there will be a sports marathon with prizes, the awarding of the 28th of September distinction, and a surveillance drill in zones and CDRs.
These are not the only activities planned for the occasion in the province. All of them are welcome because they enhance the work of the most massive of Cuban organizations. The challenge is to systematize each action to revitalize the Committees, also recognized as a useful arm for the Revolution in any of its battles.