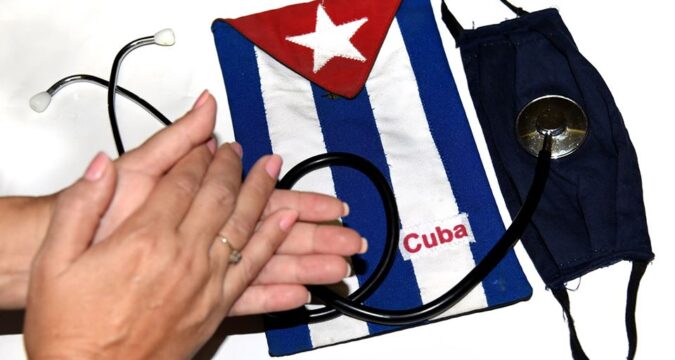 Cuba currently maintains cooperation to fight Covid-19 in 35 nations, including Azerbaijan where a team of doctors, nurses and technicians from the Henry Reeve contingent arrived today, despite US defamation against that cooperation.
Azerbaijani health authorities reported more than 22,000 cases and almost 300 deaths from the disease caused by the novel coronavirus.
In its growing hostility against Cuba, Washington has been denouncing this Cuban cooperation as human trafficking, modern slavery, and continues financing projects against these medical brigades abroad, Cuban authorities uphold.
Founded by the historic leader of the Cuban Revolution, Fidel Castro, in 2005, the Henry Reeve International Contingent of Physicians Specialized in Disaster Situations and Serious Epidemics provides solidarity aid to countries in emergency situations.