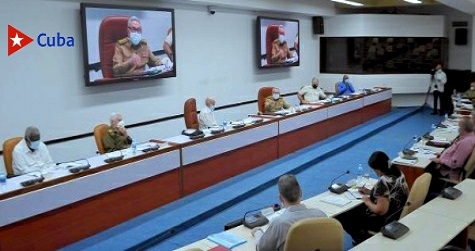 CMKC, Radio Revolution.- Chaired by its first secretary, Army General Raul Castro Ruz, the Communist Party of Cuba Central Committee's Political Bureau met to analyze a series of measures to revive our economy, given the impact of the COVID-19 epidemic.
During the meeting, considering the need avoid activities that involve large groups of people, it was agreed not to hold the traditional July 26 central event, to commemorate National Rebellion Day, and instead promote activities more appropriate in the country's present epidemiological situation, as we did this year on May 1, International Workers' Day.
Despite the current circumstances, this July 26 will be another opportunity for our entire people to pay a well-deserved tribute to the heroic 1953 assault on the Moncada barracks.