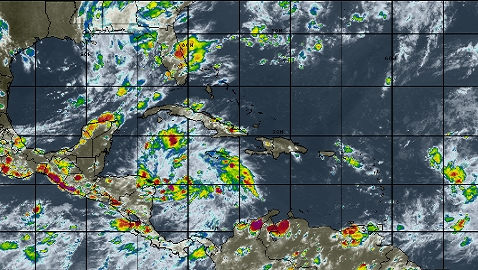 After a night of rain and strong winds caused by tropical storm Laura, this city has at dawn to determine damages and work to recover power lines.

When the meteorological phenomenon affects now the south of Camagüey province, the people of Santiago wait for the light of day to verify what is already a certainty: once again their trees have been the greatest casualty of an unequal combat with nature, as it happened in the early morning of October 25, 2012 with Hurricane Sandy.
It hurts precisely when they have gained vigor in family yards planted with fruit trees and vegetables, in the heat of the national call for food production with resources of their own, and urban trees showed recovery from the hard blow of that hurricane, called by many The Woodcutter.
The first impression and the greatest desire of this Monday is not to regret the loss of human life, although that confirmation will come with the information soon to be offered by the Civil Defense General Staff.
In the midst of the harsh confrontation with the outbreaks of Covid-19 in the West, the economic limitations derived from the pandemic and the intensification of the United States blockade, another turn of the screw comes from the frequent blows during the hurricane seasons.
The onslaught of the tropical storm with a woman's name also arrived in the days prior to the restart of the 2019-2020 academic year, interrupted because of the contagion with the new coronavirus and when schools and universities were preparing the conditions for that reopening.
Once again, the ability of the nation and its organizational springs to overcome a difficult circumstance are being put to the test, with the premise of saving themselves together and without leaving anyone abandoned, no matter how strong the winds beat and the waters overflow.