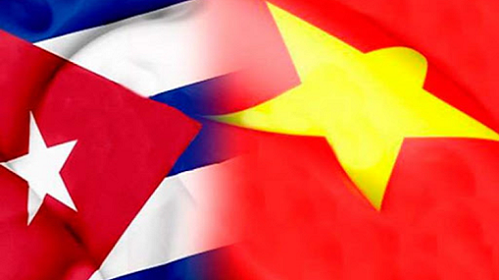 More than a million drawings were sent by Vietnamese children to a contest called on the occasion of the 60th anniversary of diplomatic relations between their country and Cuba, and whose awards were given today in this capital.

'Vietnam-Cuba, deep solidarity', was the theme to which the works responded, arriving from all provinces of the Indochinese nation and in an amount that surprised even organizers of the contest, the Union of Young Communists Ho Chi Minh (UJC- HCM).
The drawings are also impressive due to the clean execution, the color and the precise use of the symbols that identify each country, from its national flags and plants to its historical leaders, Fidel Castro and Ho Chi Minh.
The awarding, by age group (six to 15 years), was held at the Cuban embassy in Hanoi, where the 60 works of the winners were exhibited.
Nguyen Ngoc Luong, secretary of the Central Committee of the UJC-HCM, said that honoring the theme of the contest, this initiative aims to re-green in the younger generations of Vietnamese the feeling of deep solidarity towards Cuba that their grandparents and parents sowed.
For her part, Cuban ambassador, Lianys Torres, said that as owners of the future of their nations, it is up to Vietnamese and Cuban children to cultivate a friendship that has passed the tests of time and distance undefeated.
Luong and Torres agreed this drawing contest is one of the most symbolic activities of the communist parties, governments and the peoples of Vietnam and Cuba to extend for much more than 60 years links that are a paradigm for everything the world.
On the occasion, the Vietnamese youth leader awarded the Cuban diplomat the Distinction for New Generations, in recognition of his contributions to friendship and cooperation between the young people of the two countries.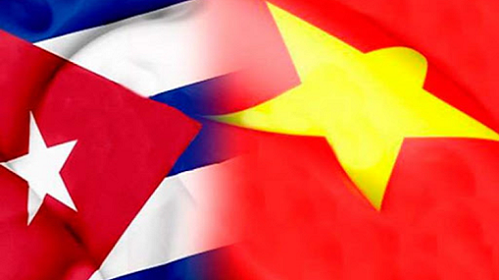 The evening was attended by officials from the Foreign Relations departments of the Communist Party of Vietnam and the Americas of the Ministry of Foreign Affairs.