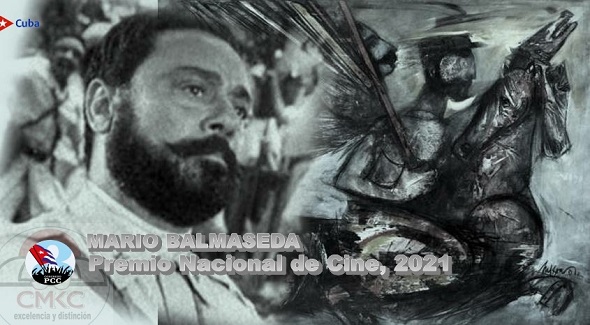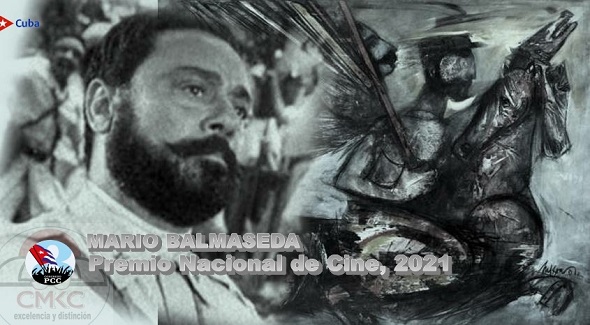 Image: Santiago Romero Chang
From the smallest part to the leading roles that have made him one of Cuban film's icons, Mario Balmaseda insists he has enjoyed all the characters he has played, «without establishing differences between them.» They have all won applause from audiences who have known for years that he deserved the recognition he was granted on March 11: the 2021 National Prize for Film.
Eight decades devoted almost entirely to acting in theater, on the big and small screen, in more than thirty films, are included in the resume of this popular artist, whose unquestionable versatility provided lessons for all the generations that have succeeded him.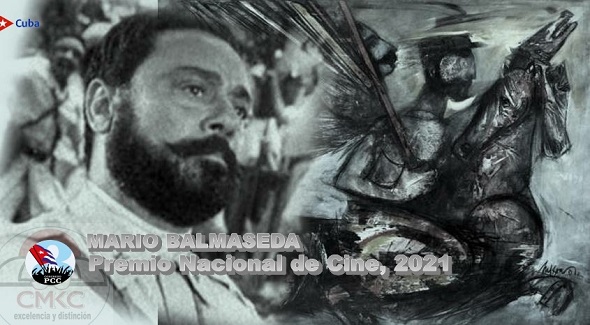 This is made clear in movies like El hombre de Maisinicú, by Manuel Pérez Paredes; El brigadista, by Octavio Cortázar; Se permuta, by Juan Carlos Tabío; En tres y dos, by Rolando Díaz; La inútil muerte de mi socio Manolo, under the guidance of Julio García Espinosa; Entre ciclones, by Enrique Colina; La obra del siglo, by Carlos M. Quintela.
His performance immortalizing one of the most prominent and beloved figures of our national history, Antonio Maceo, the Bronze Titan, in José Massip's film Baraguá, is impossible to forget.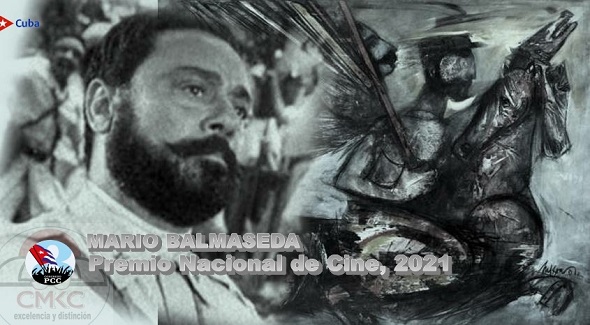 Balmaseda recalls with special fondness De cierta manera, by Sara
Gómez, in which he once again helped tell the story of the impact of the 1959 revolutionary victory on the Cuban people and society. Another role that is part of his enduring legacy is La primera carga al machete, ranked sixth place among the best ever of Cuban cinema, according to Cine Cubano magazine.
For this untiring creator, whose first meetings with art occurred thanks to the influence of a cousin of his mother, his entry into cinema marked a significant turn, since becoming an actor never crossed his mind, but, he said, «It allowed me to become many people and unlike what happens in the theater, the characters are preserved for all time.»
Mario Balmaseda has done a lot for Cuban culture in general, as he is not only an excellent film actor, but has also had an impact in theater and television.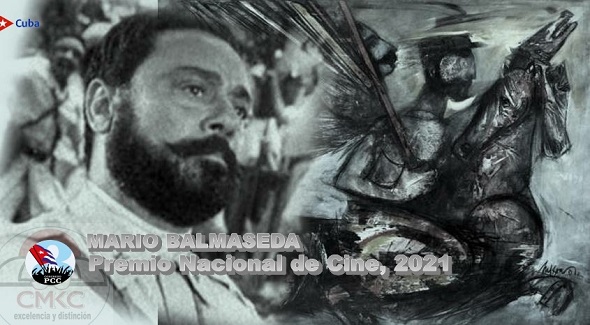 We should all congratulate ourselves for making this choice,» said actress Paula Alí, who, along with producer Lourdes García, director of photography Raúl Rodríguez, musician Ulises Hernández, director Enrique Álvarez and film critic Carlos Galiano, were responsible for selecting the winner as members of the jury, chaired by screenwriter Senel Paz, winner of the 2020 National Film Award.