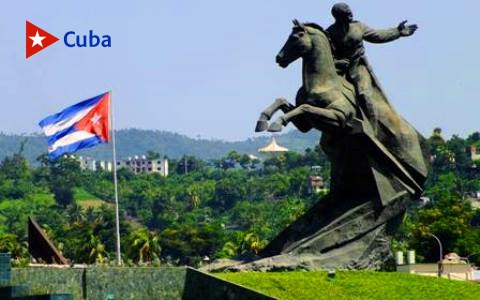 By Santiago Romero
CMKC, Radio Revolucion.- Today we start a series of photocoverages dedicated to a city that will soon turn 505 years old, amidst the celebrations for the 67th anniversary of the Moncada attack.
The city, which was darkened by the Sahara dust, will soon be awakened. Santiago is Santiago and it will continue being so, noble and heroic.
And when Santiago awakens, it turns into a hurricane of mulattos, Chinese, Galician, Mexicans, islanders and native Indians, a key mixture in the nationality of the southeastern extreme of the archipelago.
Eloy Moya, Sr. with his family supplies part of the Altamira neighborhood with vegetables. He is one of many who use every inch of land to cultivate and share the crops; others greet you with their face masks on, and a Cuban flag flying to the wind in the background.
This is the famous Cespedes park, which witnessed Fidel entering the city in 1959 and his first speech to the Santiago de Cuba people. All those memories recorded in the CMKC broadcasting station.
Camagüey-born Dr. Olga Portuondo has conquered us with her work and is now the Historian of the City.
Santiago always welcomed writers and poets, from Heredia to Lorca, from Alejandro Garcia to Teresa Melo, just a part of a long list of artists who are opinion leaders in the social networks to defend Santiago de Cuba, that is, Cuba.
The legacy of Marti and Maceo are evident in Santiago de Cuba. Time goes by and traditions are alive, because in such a popular culture everybody defends the Cuban and the July 26 flags.